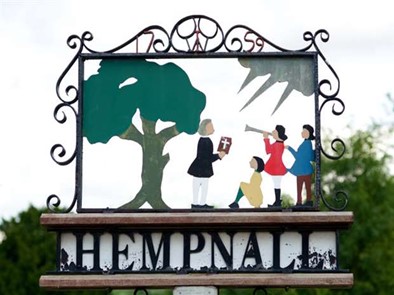 THE HEMPNALL TOWN ESTATE
EDUCATIONAL FOUNDATION
INFORMATION FOR HEMPNALL RESIDENTS
THE EDUCATIONAL FOUNDATION has been an important element of our village for many years and is a separate registered charity No 311218.
Its objectives are:
To promote the education of residents of the parish of Hempnall.
The provision of special benefits of any kind, not normally provided by the Local Authority, for Hempnall Primary School which receives an annual grant from the Foundation.
General charitable purposes for the benefit of the inhabitants of Hempnall.
WHO AND WHAT IS ELIGIBLE? – YOU ARE!
All residents of Hempnall are in the fortunate position of being able to receive a financial contribution from the Foundation towards recreational and educational activities. The only requirement is that their permanent residence is in Hempnall and they have lived in the village for at least one year. Applications for contributions toward the costs of activities for children and young people under the age of 18 must be completed by an adult.
Applications are not means tested and OPEN TO ALL
Eligible activities include:
Educational – (both in and out of school) this could be after school clubs, residential trips, day trips, purchase of books/study material required by but not provided by school. Some further education travel expenses can be considered.
Sporting and creative activities – this could include: Beavers/Cubs/Brownies/Guides expenses, Music and dance lessons, Sports clubs and swimming lessons, Art and craft lessons/courses.
Clubs running within the village can apply for a contribution towards local room rental and junior club coaching fees.
Vocational training and Interview expenses.
HOW AND WHEN DO I APPLY?
Application forms are available from Hempnall Surgery, Hempnall Church, The Mill Centre, The Village Hall, Hempnall Primary School and online (see below). Forms and receipts can also be requested by email at hteef.clerk@gmail.com
The Foundation can only consider expenses already paid during the current calendar year. Please include a dated receipt(s) for the activities you are applying for.
Send completed applications to the Clerk, contact details below.
The Foundation meets on three occasions during the year to consider applications. A reminder for each application deadline appears in the village magazine.
November 2022 meeting – Deadline 1st November 2022
January 2023 meeting – Deadline 1st January 2023
May 2023 meeting – Deadline 1st May 2023
September 2023 Meeting – Deadline 1st September 2023
WHEN WILL I RECEIVE MY GRANT?
If your application approved by the trustees you will receive your grant as soon as possible following the meeting at which it is considered.
HOW MUCH WILL I RECEIVE?
The Foundation has set guidelines for all recommended grants which are reviewed annually. The amount you can receive depends on the category of activity applied for and the funds available to the charity at that time.
You can apply more than once during the year. The Foundation does have a limit on grants given per person in relation to some activities. The Clerk will advise you if you have been awarded the maximum allowed in that given year.
CONFIDENTIALITY
All applications received by the Foundation are dealt with in strict confidence.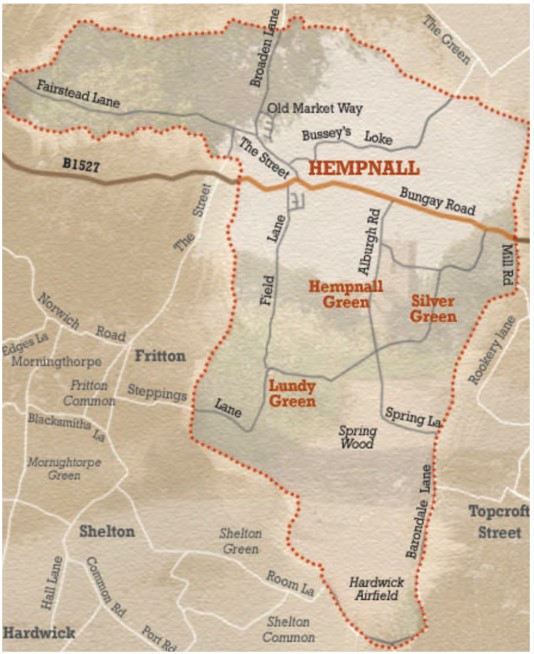 THE EDUCATION FOUNDATION COMMITTEE
The Committee consists of seven Trustees comprising of: Two representatives appointed by Hempnall Parish Council, Two Hempnall Church Wardens, The Rector of the Hempnall Group of Parishes and two representatives approved by Norfolk County Council (The local authority responsible for education in the county)
Chairman Mr David Hook 01508 498187
General Enquires and applications to: Ian Nelson Clerk to the Trustees, Karinya, Bungay Road, Hempnall, Norwich, NR15 2NG 01508 498467 email: hteef.clerk@gmail.com
APPLICATION FORM
Click here to download an application form